Telus and Bell are two leading giant cellphone companies in Canada, each with a strong presence in the industry. The question of whether Telus is owned by Bell frequently arises due to its importance in the market.
In this article, we will explore both companies' ownership, history, and corporate structure. After reading this, you'll have clarity on the relationship between Telus and Bell.
If you'd love to follow more Candian telecom news, this is a solid information hub. Without further ado, let's dive in.
History of Telus
Telus Corporation was established in 1990 following the privatization of the Alberta Government Telephones Commission. Initially serving customers in Alberta, it quickly expanded its reach through strategic acquisitions and partnerships. A key milestone was its 1999 merger with BC Tel, significantly expanding its presence in Western Canada.
Over the years, Telus has continued to grow as a leading telecommunications provider. It has invested heavily in its network infrastructure and adopted new technologies, including 3G, 4G, and 5G network rollout.
The company is committed to technological innovation, customer service, and corporate social responsibility. This dedication has solidified its position as a major player in the Canadian telecommunications industry.
Today, Telus provides a wide range of services, including wireless communication, internet connectivity, television, and home phone services, serving millions of customers across Canada.
What Is The History Of Bell?
Bell Canada, often referred to simply as Bell, came into being in 1880 and is one of Canada's oldest telephone companies. The company began by introducing the telephone to Canada after its founder, Charles Fleetford Sise, secured the rights to Alexander Graham Bell's telephone patents. This began Bell's long and influential history in Canadian telecommunications.
Early Days
Throughout the early 20th century, Bell focused on expanding its telephone network across the nation. By the mid-century, it established itself as Canada's dominant telephone service provider.
As telecommunications technology advanced, Bell adapted by offering new services like long-distance calling, television broadcasting, and, later, internet services.
Despite facing increased competition due to deregulation in the 1980s and 1990s, Bell remained a significant player in the industry. To stay relevant, the company invested in infrastructure and emerging technologies.
In the 2000s, Bell launched high-speed DSL internet and entered the wireless market. This further diversified its offerings and solidified its status as a leading telecommunications provider.
Modern Day
Today, Bell is a subsidiary of BCE Inc., a holding company with multiple telecommunications and media assets in Canada. The company's services encompass a wide range of telecommunications, television, internet, and media offerings. It also caters to millions of customers nationwide.
As a pioneer in the field, Bell continues to significantly impact the direction and evolution of the Canadian telecommunications industry.
You catch up with more telecom stories here.
Corporate Structure and Ownership of Telus
Telus Corporation has its headquartered in Vancouver and publicly trades on the Toronto and New York Stock Exchanges. Its ownership spreads across various individual and institutional investors, with no single shareholder holding a majority stake.
As one of Canada's largest cell phone carriers, Telus competes with other major players in the cellular service market, including Rogers Communications and Bell. Telus has strategically expanded its reach through partnerships and acquisitions, solidifying its presence in the mobile market.
Furthermore, Telus operates as a mobile virtual network operator (MVNO). It achieves this through its subsidiary, Public Mobile, which provides cellular service by leasing network capacity from Telus. Consequently, Public Mobile can offer affordable mobile plans to its customers.
Telus faces competition from several cell phone carriers in the Canadian cellular service industry. This includes Freedom Mobile, a subsidiary of Shaw Communications, and Lucky Mobile, a subsidiary of Bell.
These carriers, along with Rogers Communications, are among the leading players shaping the landscape of the Canadian telecommunications market.
Corporate Structure and Ownership of Bell
Bell Canada's parent company is BCE Inc. It competes with Rogers Communications Inc. and Telus, often called the "Big Three" in the Canadian telecommunications industry. These companies provide similar services and aim for nationwide coverage.
The competition among Bell, Rogers, and Telus is fierce. Rogers Communications Inc., a primary competitor, is a major player in wireless communications, cable television, and internet services. Luckily, the Competition Bureau of Canada oversees the industry, ensuring fair competition and preventing monopolistic practices.
Competitive Landscape in the Canadian Telecommunications Industry
The Canadian telecommunications industry is primarily dominated by Bell Canada, Telus Corp, and Rogers Communications. All these companies have extensive network coverage and nationwide services. Each has invested heavily in independent networks, including cell towers and wireless spectrum licenses. Well, this explains why they are all at the top, boasting comprehensive coverage and reliable services.
Bell Mobility and Telus Mobility, divisions of Bell Canada and Telus Corp, respectively, are key competitors in the mobile market. They offer a variety of cell phone plans. These plans include those with unlimited data and plans with a data limit.
The introduction of unlimited data plans has been a game-changer, catering to the increasing consumer demand for data-heavy activities. The competition extends to multiple services, as these companies offer internet and television.
Adding to the competition, Virgin Mobile, a subsidiary of Bell Canada, operates as an MVNO, leasing network capacity from Bell. MVNOs like Virgin Mobile provide additional options for consumers seeking alternative pricing and plan structures.
The Relationship Between Telus and Bell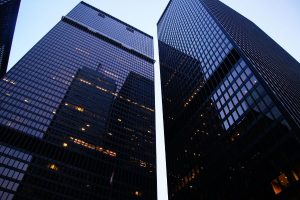 Telus and Bell are two separate entities, each with its own history, corporate structure, and ownership. Both companies operate independently in the Canadian telecommunications market. There is no ownership relationship between Bell and Telus. In fact, they are competitors offering similar services like cellular, internet, and television.
Despite the competitive nature of their relationship, Telus and Bell, along with Rogers Communications, sometimes collaborate in areas like network infrastructure development.
These collaborations are typically driven by the desire to improve services, reduce costs, or meet regulatory requirements.
To sum up, while Telus and Bell are separate and competing companies, they occasionally cooperate in areas that mutually benefit both companies.
So, Is Telus Owned By Bell?
Simple answer? No. Telus and Bell are two independent entities in the Canadian telecommunications industry. While both companies are significant players and compete fiercely for market share, they have no ownership relationship. Each company operates under its own parent company and corporate structure. Like the telecom industry boasts several incredible options, the Canadian video game industry is worth exploring!